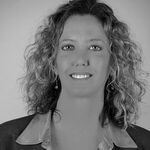 Ms. Simmons is a senior Microsoft Access Developer, Systems Analyst and Project Manager with Help4Access in San Francisco, California, with more than 24 years of experience in the software, health, biotech, and transportation industries.
Ms. Simmons has held several leadership positions, in addition to responsibility for architecting and design of solution. She has managed teams and vendors resulting in the successful deployment of IT solutions.
Her top clients include: Health Plan of San Mateo, UCSF, NBC Patient Network, Steel Encounters, Wells & Bennett Realtors, Air Cargo Inc., Cargobook,  Palm Springs Convention and Visitors Authority, Applied Pathology Lab of Indio, CA, Kaplan Educational Division, Kaplan Premier, Spectrum Foods of Petaluma, CA, AuPairCare, Intrax English Institute, Energy Investors Fund of Mill Valley, CA and Morongo Unified School District.
Specialties
Microsoft Access Application Development, VBA
Power BI (Visualization Tools)
Database Dashboards
Office Automation / Integration Tools
SQL Server, Excel, Outlook
Project Management
iPhone and Android Apps
Health | Biotech | Pathology | Food | Transportation | Logistics | Freight Routing & Scheduling | Supply Chain | Construction | Estimating | Education | Real Estate
Experience
Created and maintain database for Health services and state compliance, Medicare compliance, appeals and coverage.
Develop and program operations and dispatch database for client's ground transport division comprising more than 300 airfreight members.
Lead architect for online cargo air freight routing tools.
Analyze and parse large datasets of cargo rates and air and ground transportation schedules which serves over 3,000 freight forwarders.
Day to Day Operations, Planning and Forecasting.
Designed and programmed a trucking and GPS dispatch database application for a national trucking company which enables the client to find the nearest drivers, schedule and send assignments to the drivers via SMS text messages.
Designer and Project Manager for iPhone and Android application development.
Design database service areas to support A/R, A/P, CRM, bill of materials (BOM), inventory control, marketing, statistical and accounting reports, and forecasting.
Wrote technical manuals, trained data entry personnel, provided continuous support for databases. Utilized Microsoft Access data to create pivot tables, charts and graphs in Excel and auto generate emails in Outlook.
Designed database application for the following: two large multi-site international schools, a multinational construction firm, an investment firm, an international work abroad company, a pathology lab, an auto-insurance repair auditor and a natural foods group.
Lead architect of foreign student visa batch processing software in conjunction with Homeland Security Website for Kaplan schools.
Designed and delivered new Microsoft Access database applications to clients, updated and amended existing client interfaces, migrated data from existing applications for conversion into a Microsoft Access relational database architecture.
Education
MICA, Baltimore, Maryland.
SACI, Florence, Italy
College of Marin, Marin County, California
HIPAA Certified.
To work with Ms. Simmons or any of our professional MS Access developers, please contact us today.