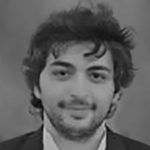 Mr. Bishara is a senior Microsoft  SQL Server Database Administrator with Help4Access in Los Angeles, California, with more than 31 years of experience within the financial services, education and telecommunications industries.
Mr. Bishara brings an enterprise approach to database administration, stabilizing, optimizing and monitoring client's critical database systems insuring those valuable assets are supporting the organization and enabling growth. A brief list of top Fortune 500 clients include: Microsoft, Cinemark, Marcus Cable, American Heritage Coins, Wood Technology and Levi-Strauss.
Specialties:
Microsoft SQL Server Database Administration

Microsoft Certified System Engineer (MCSE)

Microsoft Certified Trainer (MCT)

Microsoft Certified Specialist (MCP)

Microsoft Certified Database Administrator (MCDBA)

Replication and Performance Tuning
Experience:
Provide Microsoft SQL Server consulting and training services, internationally and domestically.
Expert on Microsoft SQL Server Replication, database modeling, database tuning and optimization.
Provide Training on SQL Server SQL administration, implementation and the Tuning/Optimization MS courses.

Trained internal Microsoft employees on Microsoft SQL Server.

Assisted on SQL Server clustering documentation with Microsoft Corporation in Redmond, Washington.

Installed, configured, tested and deployed SQL Server replication.

Recovering from database crashes, stabilizing and fortifying to prevent future outages.

Performed Database upgrade for Cinemark, Levi's and other companies.

Setup Replication for TMS in Woodland Hills, and SSIS packages, Log Shipping, Replication and query optimization.

Provided Microsoft BackOffice training to including MCSE, MCP, MCT and MCSD certifications.

Setup Internet Information Server (IIS), MS Exchange POP3 Server in the office.

Setup SQL Server, Designed and maintained Absolute Database.

Setup SQL Server to publish HTML files on Sales and other accounting related issues.

Managed the entire company including payroll, technical advice and training.

Helped the Sales Department develop new marketing campaigns designed to increase sales.

Advised on implementation plans, conversion process, and Business Process Re-engineering and taught classes for Platinum MS-SQL products.

Software Tester in the International Product Group department at Microsoft Corporation working on their localization issues for the French and German product (Windows Scheduler).
Education:
Mr. Bishara earned his bachelor's degree in Computer Engineering Technology from the University of Western Washington, Washington.
To work with Mr. Bishara or any of our professional MS access developers, please contact us today.