Company Profile
---
About Us
Help4Access is the only Microsoft Gold Cloud Partner in the world with a core competency of supporting and modernizing legacy Microsoft Access database applications across the U.S. with over 250+ senior consultants.  Headquartered in Silicon Valley, California and with offices across U.S.  Help4Access has been providing MS Access support services since 1992 and has serviced 800+ clients in every public and private industry.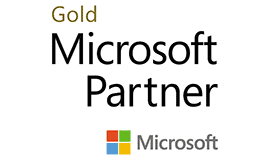 Help4Access has been doing business with the State of California since 2014 and is a Certified Small Business. We are a California Multiple Award Schedule (CMAS) contractor and have met the requirements to competitively bid on government contracts in the State of California as well as a holder of a General Service Contract (GSA) with the U.S. Federal Government.
Help4Access has the tools, the proven processes and the dedicated team to support your most complex and mission critical Microsoft Access database application support needs.
Our team delivers solutions that result in a quality user-experience and allow clients to be self-sufficient long after the project is complete. We achieve this by bringing a complete team to every engagement. Everyone on our team has 20+ years of experience with Microsoft Access and can perform one or more of the following IT functions: solution architect, business analyst, systems analyst, developer, quality assurance testing and technical project manager.
Our founder, Sasha Froyland, is a certified TOGAF Enterprise Architect and acting account manager.  Mr. Froyland brings 28+ years of experience and often functions as interim CIO for those organizations requiring temporary IT leadership or Enterprise Architecture guidance.
Help4Access is proud of our talented team of senior solution architects and has received a Dun & Bradstreet's A+ rating by an independently conducted survey of clients.
Our Mission
We separate ourselves from our competitors by making it our mission to make your data access-able from any device or machine utilizing the world's fastest rapid application development platform, Microsoft Access.
Microsoft Access is the world's most popular database application technology and the first choice of many business leaders looking to automate back office processes to either reduce costs or increase revenue within their department.
With the release of Office 365 in 2011, Help4Access leveraged expertise in the Microsoft platform to support clients with interest in moving infrastructure and applications to the cloud. Help4Access's Microsoft Access support, modernization and migration core competency allows clients to leverage their investment in Microsoft Access and gain efficiencies by implementing modernizations that improve data accuracy, application performance and ensure business continuity. Our Access support practice is aligned with Microsoft and has a strong understanding of all Microsoft product roadmaps, roll outs, trends, and use cases.
We know a thing or two, because we've seen a thing our two.
Our focus and dedication to the Access technology is unsurpassed world-wide. We're on the front-lines facing the largest and most complex and Access installations in the world and remain Microsoft's premier partner for enterprise level clients. Under fire, we're continuously improving our frameworks and software tools which we leverage to guild and solve complex Access applications for our clients. These continuously improving assets include:
Help4Access – Microsoft Access DiscoverAccess™ software tool.
Help4Access – Microsoft Access Roadmap to Maturity™ framework.
Help4Access – Microsoft Access Solution Building Blocks™ code library.
Help4Access – Microsoft Access MigrateAccess™ software tool.
Help4Access – Microsoft Access Change Management using Azure DevOps©
Leadership
---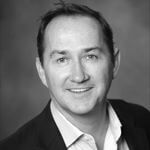 Sasha Froyland, the founder of Help4Access and is a certified Enterprise Architect with over 28 years of experience architecting IT solutions for companies ranging in size from startups to Fortune 500 companies.
Mr. Froyland's inspiration to develop this unique consulting organization sprouted after personally programming many Access systems for others helping a diverse set of companies launch very successful businesses with MS Access as their core technology.
Missing in the IT service industry was a professional services organization willing to tackle the challenge of both continuing to enable it's client's innovative business leaders while proving IT support on the world's fastest and least expensive application development platform.
Mr. Froyland realized MS Access has been installed on over 1.2 billion computers since it's release in 1994 and there is not a single IT service provider dedicated to providing world-class support for high-growth customers on the world's most widely distributed custom database application platform.  That is, until now.
Software solutions developed at Help4Access have a foundation which give their customers an immediate solution. Every application is constructed using strict software engineering best practices, which translates into every solution Help4Access develops has the inherited ability to be scaled up quickly and with little to no rework necessary.
Very few organizations have the ability to develop and maintain a world-class rapid application development capability within their organization, therefore Mr. Froyland founded Help4Access so this unique service could be leveraged as needed by fast-growth, budget conscious business customers of every size.