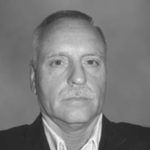 Mr. Bowden is a MS SQL Server Database Administrator with Help4Access in Tempe, Arizona with experience in medical, government and related industries.
Mr. Bowden provides experience in database design, implementation and legacy conversions. A few past clients include the Department of Energy and McKesson Corporation.
Specialties:
Microsoft SQL Server Database Design and Administration (DBA)

Microsoft Azure SQL Database

SQL Server Replication

SQL Server Performance Tuning
Experience:
Provide Microsoft SQL Server training services.

Design and implemented numerous MS SQL installations.

Installed, configured, tested, documented and deployed SQL Server replication.

Designed, documented and deployed SQL Server Disaster Recovery (DR).
Education:
Mr. Bowden earned is bachelor's degree in Computer Engineering from Arizona State University, Tempe, Arizona.
To work with Mr. Bowden or any of our professional MS access developers, please contact us today.