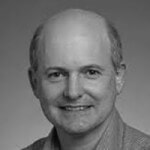 Mr. Renolds is a senior Microsoft Access Developer with Help4Access in New York with more than 31 years of IT and a wide variety of clients across all industries.
Mr. Renolds provides superior Microsoft Access consulting services to a wide range of companies throughout New York. Jim has extensive experience and superior technical skills which make him a preferred database application developer in the field. His skills are broad reaching and include Microsoft Access development, Access VBA, spreadsheet automation, cloud computing, and Access for iPad and iPhone application development. Developing cost-effective, results-driven business value for every client is behind all of Jim's work. His clients appreciate his attention to customer service and detailed project management.
Specialties:
Access VBA
iPad & iPhone Development
Database Application Development
Customer service
Results-driven business value
Experience:
Performs database programming with ADO in Access
Develops Access forms for user interface with backend database
Normalizes and designs databases for extraction, transformation and loading using Access
Tunes SQL queries for optimization purposes in Access and SQL Server
Performs system level actions within Access to run external programs
Develops metrics to reflect performance and made recommendations using analytical techniques in Access
Develops parallel MS Access database from general ledger accounting system.
Imports SAP reports into MS Access tables qualifying and modifying data for reconciliation.
Creates queries to cross reference data; qualify exemptions; separate out contract number and line item.
Writes VBA to clean text files before importing into MS Access.
Conversion of an existing Access 2000 database to Access 2007. This was an overall redesign of the existing program converting it to a CRM System and adding new VBA code and modifying existing VBA code.
Reworked the table structures including indexes, identity and foreign keys to fix existing issues.
Fixed multiple bugs in the existing program and also increased the overall speed of the program.
Reworked multiple accounting reports and fixed bugs in existing reports.
Supported BillManager, Verizon's proprietary billing application, by managing the application hotline
Develops customized Access queries and reports to summarize billing data according to client specifications
Resolves client inquiries regarding various technical features of BillManager, such as setup, importing, exporting, customized reporting, etc.
Utilizes SSRS to create and publish data validation reports
Configures web-based client interface to facilitate automated retrieval of data files
Conducts and documents pre-implementation testing of upgraded versions
Clients Include: Seneca, Sirius Satellite Radio, Starwood, Verizon
Honors & Awards:
Best of the Best
Enterprise Software Developer of the Year
Certifications:
MCPD-Microsoft Certified Professional Developer
MCDBA-Microsoft Certified Database Administrator
For MS Access database design and more, be sure to contact the professionals at Help4Access today.