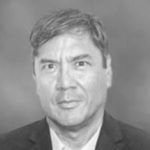 Located in Tampa, Florida, Mr. Gabriel is a senior Microsoft Access Web Developer, SQL Server Database Administrator and Consultant with more than 20 years of experience in the manufacturing, science, business and marketing industries.
Mr. Gabriel is a skilled problem solver and talented MS Access developer for industries as diverse as national call centers, event management, accounting, and stock market analysis. Companies and organizations benefiting from his innovative MS Access developer database design include: CITI Global, Columbia University, Barclays Capital, I4 Trading, Unilever, Arcserve, UCEDA Language Institute, Seagate Direct, Landmark Retail Corporation, Winged Keel Group, Control Point Solutions, Project House, and Prestige Business Solutions.
Specialties:
MS Access

D

evelopment,

U

pgrades, and

M

igration

SQL Server

Visual Basic

JavaScript

Microsoft Office Expert Specialist

Finance, Marketing, and Business applications

Science and Research
Experience:
Multi-user platform development. Web application to manage monthly business reporting with MS Access.

Web-based client system.  Diagnostics of existing mailing management system and implementation of MySQL/PHP database WordPress website.

Student Management System. MS Access database upgrade, migration, and diagnostics of existing system.

Event Management.  Completion of registration system, including thermal badge, and report printing.

Accounting Platform. Developed VSOE tools in MS Access, and SQL Server.

Financial Data.  Created and maintained MS Access database to consolidate data for banking, and trading products.

Client Management System.  MS Access 2003 database upgrade and diagnostics, including form correction, and financial calculation functions.

Marketing and Accounting Systems. Diagnostics and debugging of MS Access, Windows Server, and SQL Server applications.

Trading and Brokerage Operations. MS SQL, ASP (JavaScript/VBScript), PHP, VB/VBA and ASP.Net programming, and maintenance.

Proprietary Financial System. Developed import tools to consolidate, calculate and verify final data using MS Access, Excel, and SQL Server.

Stock Market Analysis. Developed and maintained/upgraded MS Access applications for meta analysis of data from Investor's Business Daily. Developed VB & VBA tools for Excel to generically organize financial data and expedite organization of personalized analytical values, focusing on securities

,

cash, and exchange-traded derivatives.

Insurance Brokerage Operations. MS SQL, ASP (JavaScript/VBScript), PHP, VB/VBA, ASP.Net programming and maintenance of enterprise databases, business objects

,

and utilities.

Financial Services. Developed full documentation of MS SQL. Oracle and SAS procedures, including schematic flow diagrams and row-by

–

row code analysis transactions for financial products: bonds, futures and OTCs.

Account Collection and Customer Relations Management. Modified and created MS Access front end applications, MS SQL Server stored procedures

,

and extended meta-object

s t

o the MS SQL and Oracle back-ends.

National Call Center. Developed and maintained/upgraded a MS Access front-end/SQL Server back-end system. Developed a MapPoint/GPS custom interface integrated with the front-end application.

Medical Research. Developed run-time MS Access databases to manage information on studies, including patient medical data, laboratory data, adverse events

,

and other phase I-IV study information. Developed CF Referral Center website for access to laboratory synergy reports and clinician information clearinghouse.
Education:
Bachelor of Science degree, Villanova University in Pennsylvania.