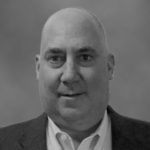 Mr. Kohler is a senior Microsoft Access Developer, SQL Server DBA and Project Manager with Help4Access in Philadelphia, Pennsylvania, with more than 23 years of experience within the financial services, manufacturing and life science industries.
Mr. Kohler brings in-depth knowledge of software application and services. His enterprise approach to Microsoft Access custom database application development propells clients' visions, while insuring tremendous return on their IT investments. A brief list of top clients include: Private Wealth Management Firms, Alcoa, J&J Consumer, Aegis Analytical, Day and Zimmermann Inc, and Softbrands. 
Specialties:
Microsoft Access Application Development

MS Office VBA (Access/Word/Excel/Powerpoint/Project/Visio)

SaaS

SQL Server 

Programming: COBOL, xBase (Clipper, Foxpro, etc.), Access, VBA, SQL, T-SQL, ASP.NET

Applications: ERP, CRM, EBRS, ELN, LIMS, SAP, DRP, CRP, SAS, Trader Workstation, Magento

Mainframe: COBOL, CICS, JCL, VSAM, VM

CRM: Zoho, Data.com, ACT

Superior Customer service

In-depth knowledge of financials regulatory environments (cGxP, 21CFR Part 11)
Experience:
Provided development and support for a Custom Order Entry/Production/Distribution system for a Make to Order Manufacturing Company with interfaces to Quickbooks and automated production equipment.

Supported a custom stair manufacturing businesses Sales Order front end and accounting back end all written in Access and extensive VBA.

Using Excel VBA, wrote logic to merge content of spreadsheets into a Master spreadsheet for an Engineering services client

Wrote a complete multi user application (tables, queries, forms, reports, macros/VBA) using a SQL backend to allow a Home Warranty Services firm to manage their incoming contracts and to schedule their technicians. 

Provided outsourced development and support for an Access database in use by a large financial planning firm.
Maintained and added functionality to a complex quoting and order entry system for a configuarable custom built stair manufacturing company.  Additionally maintaining and upgrading their Production and Distribution System (PADS).
Migrated the client server MS Access based product to it's current state of a web based HTML/ASP.NET application.
Provided sales, installation, training and configuration support for LABTrack. The product is ASP.NET based and connects to SQL or Oracle backends.  Configuration and setup involved modifying and running stored procedures, creating tables, modifying properties both at the database and OS level.  Also troubleshooting creating custom ASP.NET pages.
Performed sales and sales support (custom demos and custom programming) for analytical software tools utilized in life sciences verticals. The product connected disparate data sources (ERP, LIMS,MES, and Shop Floor Data) and connected them together to provide meaning results using statistical reporting tools such as SAS. All presentations were highly configured using a variety of data level tools to connect data together.
Worked with Account Executives to deliver custom compelling presentations to win new business opportunities. Most presentations included some level of customization.  Primary tools used in this position were Crystal Reports, Access or Foxpro Forms, and SQL statements to connect the application with any needed customization.
Provided IT operational support for all systems applications including manufacturing production, distribution, procurement, financial and administrative functions.
Led all IT initiatives for this start-up generic drug manufacturing facility, including providing IS support for all Supply Chain activities between ERP and DRP (Manugistics) systems.
Education:
Mr. Kohler earned his bachelor's science degree in B.S. in Business Administration with Computer Science emphasis from Elizabethtown College, Elizabethtown, PA and an MBA from Lebanon Valley College, Anville, PA.
To work with Mr. Kohler or any of our professional MS access developers, please contact us today.