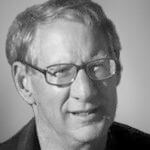 Mr. Bardea is a senior Microsoft Access Developer, Business Analyst and Project Manager with Help4Access in San Francisco, California, with more than 31 years of experience within the software, high-tech and manufacturing industries.
Mr. Bardea brings a team approach to his work, working across the organization to ensure business requirements match deliverables. He is highly skilled at bug fixing, performance improvement and enhancing existing applications, as well as building robust and scalable solutions from scratch.
A brief list of top clients includes: Affinity Medical Group, Dakin Inc, System Integration Solutions, Taylor Made Business Systems, Toshiba and Wells Fargo.
Specialties:
Microsoft Access Application Development
SQL Server & Stored Procedures
Office Automation / Integration Tools
Performance Improvement
Customer Service
Results-Driven Business Value
Experience:
Physician-credentialing database enhanced to improve usability and optimize workflow.
Developed a case management database to assist in the tracking of its clients' members enrolled in their Case Management program.
Upgraded client's computers from Office 2000 to Office 2003 to take advantage of Microsoft Access 2003 capabilities and stability.
Developed a pricing module to streamline the quoting process and cut the time to manually quote a product from 15 minutes down to less than 2 minutes.
Developed a Material Requirements / Costing module to replace a spreadsheet template which contained five interrelated tabs that assisted personnel in costing the building of their product. Spreadsheets were cloned for every order (over 1,000) and anytime prices changed. Allows on-the-spot price changes that are automatically applied to prior orders and able to project material requirements for future orders and schedule the timely purchase of raw materials.
Extensive data analysis and identifying data integrity errors in the tables themselves and recommending structure changes to eliminate the problems.
Developed commission module written to automatically calculate the sales representative's commission and allow for commission overrides and split commissions.
Produced reporting module to support management level reporting and the ability to select either full detail view or a summary view and export either view out to Excel.
Developed an automated Key Performance Indicators (KPIs) report.
For a specific client, implemented 2,000+ enhancements and bug fixes in queries, forms, reports and VBA modules.
Developed a table-based reporting module to accommodate flexible, user controlled reports.
Identified several slow running queries in Microsoft Access database and migrated them to SQL Server as stored procedures which improved the application's performance. One specific report's run-time was reduced from 20 minutes down to 1 minute. Accomplished similar performance gains with other long running reports.
Developed role-based security module to control functionality for internal and external users.
Reduced the total lifetime cost of application ownership by identifying redundant procedures, forms, reports and other objects in the database application distilling them down to reusable modules and multi-use forms.
Developed a project management module to display projects, phases, goals, issues, tasks and notes using Microsoft Access's Tree View control.
Developed dynamic data dictionary to assist in standardizing data elements between tables and generate views for SQL Server.
Education:
Mr. Bardea attended the College of Marin in California.
Motto:
Meeting the client's requirements and exceeding their expectations.
For MS Access application development help, please contact us today.