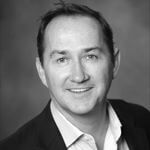 Mr. Froyland is the Founder of Help4Access and certified Enterprise Architect and Project Manager in San Francisco, California.  Mr. Froyland has more than 28 years of experience in technology building world-class organizations.
He brings deep expertise in assisting IT organizations improve their operational performance to maximize return on IT investments.
Mr. Froyland has advised leading companies in the agriculture, pharmaceutical, biotech computer software, construction, defense, education, financial services, healthcare, hospitality, legal, manufacturing, real estate, telecommunications, utility and local city and county government organizations in the public sector on a variety of projects, including post-merger integration, IT performance improvement, IT cost-efficiency improvement and IT strategic plans. He has also advised CEOs and CIOs on IT effectiveness and on leading outsource / offshore management arrangements and major system integration projects.
With more than 24 years of experience in operations, technology consulting and as a CIO, Mr. Froyland has led, engineered and delivered large-scale data management Master Data Management systems, Business Analytic systems, systems integrations and custom application development projects.
He has been responsible for the planning, architecture and integration of operations and technology solutions in support of speed-to-market, cost management and business transformations.  Prior to founding Help4Access, Mr. Froyland was the Global Support Manager for Level 3 Communications and Enterprise Data Architect for EBay and Google. He started his career with a leading software development company based in Denver, Colorado.
Mr. Froyland earned a bachelor's degree in information systems and operations management at the University of Colorado in Boulder.
You can view Mr. Froyland's LinkedIn profile here.
To work with Mr. Froyland or any of our MS access developers, contact us today.