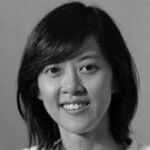 Ms. Wong is a senior Microsoft Access Developer with Help4Access in Chicago, Illinois, with more than 18 years of database development and SQL Server experience in large scale Microsoft Access migrations to SQL Server.
Ms. Wong has worked within many levels of some of the largest corporations in Chicago. She has been instrumental in large scale Microsoft Access Application Development and is seen as an expert in SQL Server applications. Terry brings a wide breadth of experience including data migration, cloud computing, and rapid application development. Even more important than her depth of skills, is her commitment to customer service and driving business value for her clients.
Specialties:
Access Application Development

Cloud Computing

SQL Server

Customer service

Results-driven business value

Cloud Computing
Experience:
Designs and implements database applications to automate warehouse operations.

Responsibilities include database design, data modeling and analysis, physical implementation of the database, write complex stored procedures, triggers, and schedule of maintenance jobs.

Designs and develops several modules used in MS Access 2007 and VBA for Access including creating tables, complex queries (several tables joined), and comprehensive reports.

Develops processes to import different file formats (Excel, text, CSV) into Access tables for further data analysis and manipulation and export data from Access into Excel, text, or CSV files.

Gathers users' requirements and translates those requirements into technical documents including use case and user class diagrams, SRS, architecture design, prototyping, context and process flow diagrams.

Creation of a Client Server Access database to client information. This includes the creation of multiple input forms. This database also tracks quality assurance for active projects. VBA was used for coding for this project.

Builds PHP frontend to data warehouse to facilitate user-initiated real-time reporting.

Creates standard, customizable, and ad-hoc operating and financial reports to illustrate trends and business process integrity.

Hand-writes bash and Perl scripts to automate data induction and extraction from sftp server.

Builds databases reporting engines using SQL Server 2008 responsible for automatically creating all KPMG monthly reports for the Japanese Practice in Microsoft Excel using the Microsoft Excel 2003 XML file format.

.NET Interface for Excel 2007
Honors & Awards:
Certifications:
MCPD-Microsoft Certified Professional Developer

MCDBA-Microsoft Certified Database Administrator
To work with Ms. Wong or any of our professional MS access developers, please contact us today.